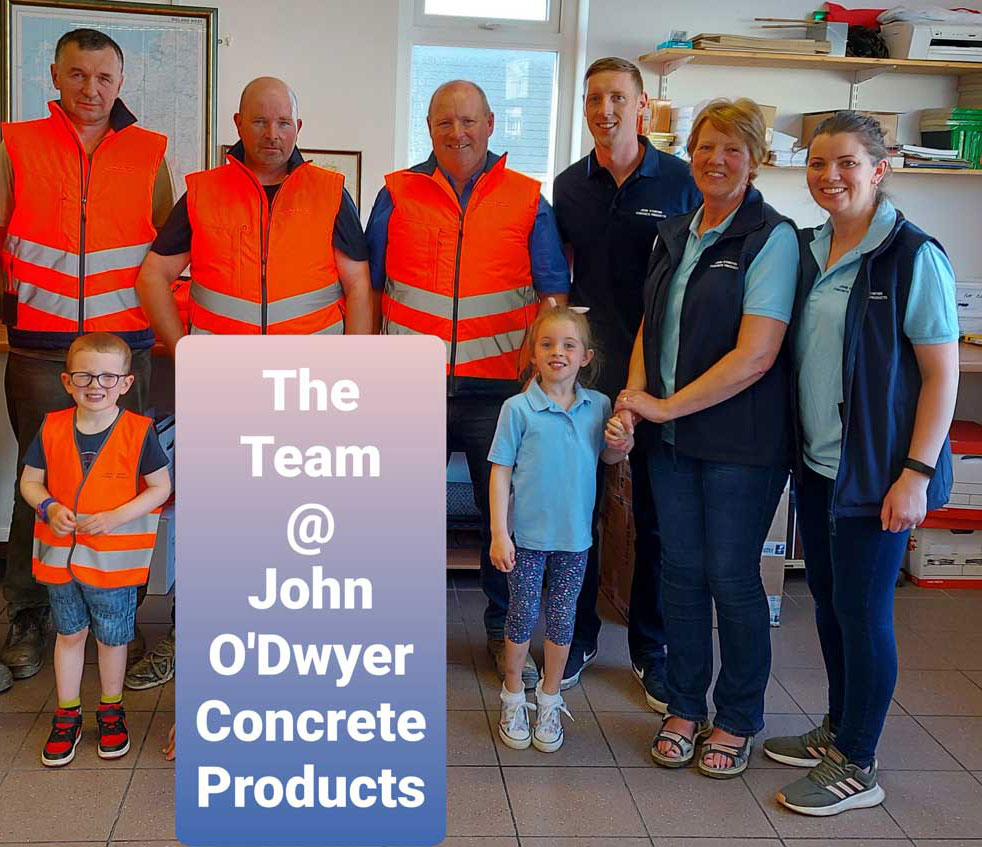 The Team at John O'Dwyer Concrete Products Quilty are ready and willing to help you with any of your Building, Gardening or DIY projects. Please contact us if you have any queries – thank you to all our loyal customers for your continued support!
john o'dwyer Concrete Products
Welcome to John O'Dwyer Concrete Products, a family run business, based in the village of Quilty, Co. Clare, with 38 years of experience in the Building, Hardware and Concrete Manufacturing Trade.
John O'Dwyer Concrete Products is trading since 1984.  John started off on a small scale, manufacturing pre cast window sills and lintels and other concrete products at their plant in Quilty.  Over the years they grew their business and extended their product range to include wall caps, pier caps, paving slabs, fencing, garden kerbs etc.
As well as concrete products, the business also supplies a range of building materials including, blocks, cement, sand, gravel, flue liners, steel, sewer pipes and fittings, ready mixed concrete, plaster slabs and skimcoat. We provide a fast and efficient delivery service anywhere in Clare and surrounding Counties at very competitive prices.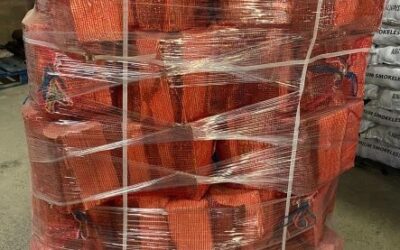 1 Pallet of Softwood Logs (40 bags per pallet). €200 per pallet incl. Delivery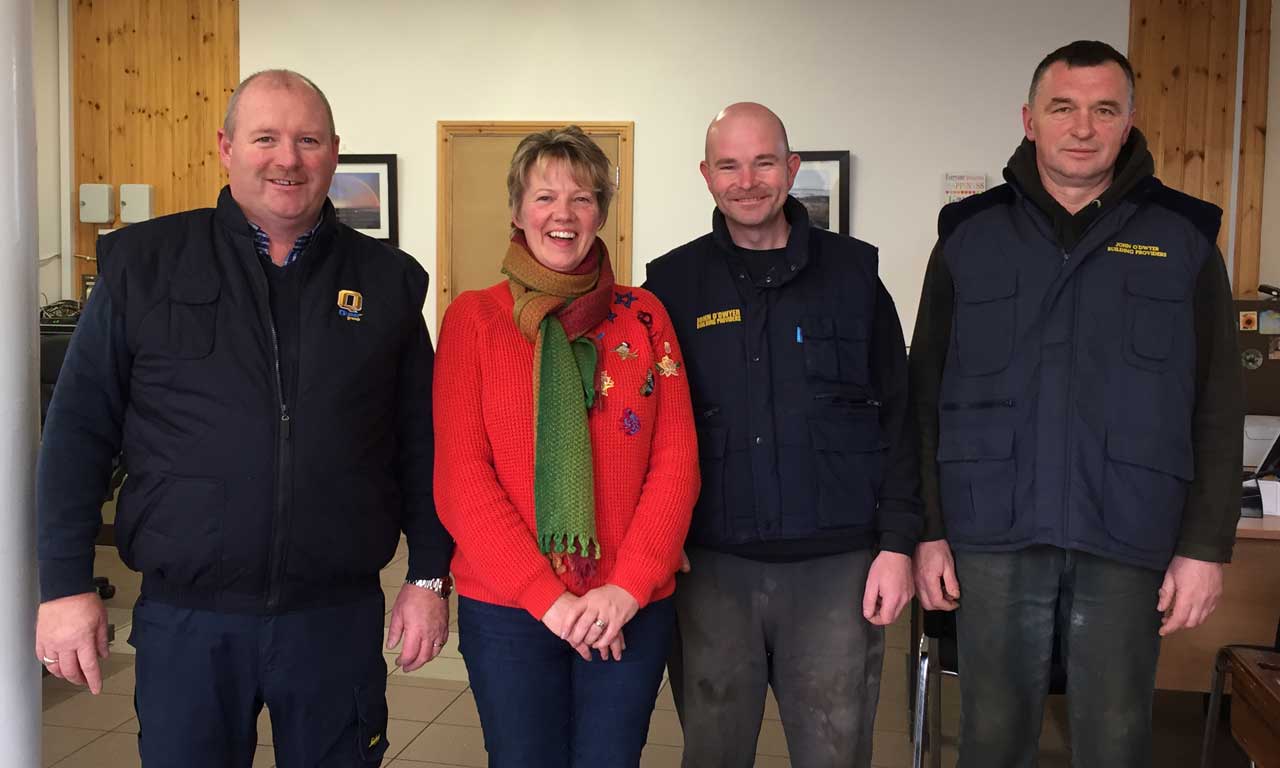 John, Rita, Michael and Romus in their offices in Quilty
JOHN O'DWYER CONCRETE PRODUCTS delivery nation wide
John also has lorries to haul loads of sand, gravel, coloured stone, clean stone, chips, top soil and various other aggregates in any quantity from one ton to 20 ton loads, or in one ton bags and requests for quotations are always welcome.
The business is also a Fuel Merchants, supplying gas, briquettes, logs, kindling and polish and smokeless coal in various sizes.  Every winter we have special offers in relation to fuel bulk deals.
Great Fuel Offers
New Reduced Prices on Fuel.
John and his wife Rita have both worked in the business from the beginning.  They are well established and have built up excellent alliances with their customers over the years and pride themselves in being able to provide the best service possible in relation to quality of goods and reliable delivery service. All quantities catered for – small and large orders – all welcome and appreciated.
We aim to cater for the public, the trade, the self builder, the gardener and DIY enthusiasts and our Company Policy is to provide a friendly efficient service and prompt delivery!!
Please call in, ring us or email us
If you have any query on our products or services or need prices, advice or information – we will do
our very best to help you and will respond to your request very quickly!!